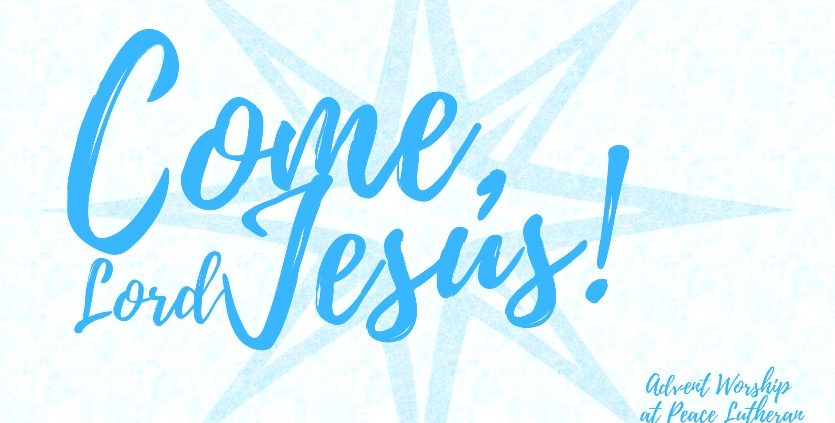 Advent,  coming from the Latin word meaning to come, is a season of preparation and anticipation. The Church looks for the coming of her Savior in this threefold advent: his coming in the flesh, his return in judgment, and his daily coming in Word and Sacrament. The Church encompasses all these facets of the season in the single word that defines Advent worship: "Come!" Throughout the prayers, verses, songs, and lessons that single word is our invitation, our anticipation, our sure and certain hope. Come, Lord Jesus!
December 1     He Is Coming!  Prepare!
December 8     He Is Coming!  Repent!
             December 15   He Is Coming!  Persevere!
December 22   He Is Coming!  He Is God with Us; Immanuel!
https://peacehartford.org/wp-content/uploads/2019/11/website.1.jpg
470
835
Krista Howard
https://peacehartford.org/wp-content/uploads/2017/05/blues-logo-with-words-horz-1.png
Krista Howard
2019-11-25 22:42:27
2019-11-25 22:42:27
December Worship Series