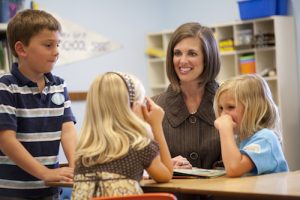 Peace's extended care (Panther Care) is open Monday through Friday from 6:30am to 6:00pm and is open to all students who are enrolled in Preschool through 8th grade.
Panther Care provides warm, loving care in a safe, nurturing, and Christian environment.  We utilize four learning stations for fun and educational play including imaginative play, small manipulatives, art/creative play, and building/blocks.
Preschool families are welcome to use Panther Care as their full-time daycare the days their class is not in session.
Panther Care costs $4.50 per hour per child and is a prepaid system.
Mrs. Kris Smith is our Panther Care Director.  Please contact her with any questions about care or billing ksmith@peacehartford.org or 262-673-3811 ext. 213.